Sebastopol, a charming city in Sonoma County, California, is a culinary gem with a thriving food scene. Approximately 52 miles north of San Francisco, it offers a diverse range of restaurants catering to every palate.
From farm-fresh American cuisine with a southern flair at Blue Ridge Kitchen to mouthwatering sushi creations at Sushi Kosho, each restaurant offers a unique and unforgettable dining experience. Sebastopol's commitment to sustainability and farm-to-table practices shines through in its vibrant culinary landscape.
Whether you're a local seeking new culinary experiences or a traveler eager to indulge in Sonoma County's flavors, Sebastopol's gastronomy promises to captivate your taste buds. Join me in savoring the finest flavors this city has to offer and celebrate the art of dining in this culinary paradise.
Our Top Picks
1. Ramen Gaijin
Highly regarded Ramen Gaijin is a stunning location. Unpainted stone walls and an open kitchen give the eatery a lovely feel.
The Kara Age fried chicken and the Spicy Tan-Tanmen Ramen are must-try dishes. The chicken is tender and juicy, fried in a light, crispy batter.
The ramen is served with fresh Sapporo noodles, made daily in-house, in a broth that is rich and aromatic with charred cabbage, ground pork, ginger, scallions, wood-ear mushrooms, and a yummy six-minute egg. The sumptuous fatty cha shu pork belly, simmered in a sweet soy and mirin sauce, is a mouthful to dig into.
2. The Farmer's Wife
The Farmer's Wife is a charming sandwich shop that also serves delightful side salads, resembling works of garden art. Owned by Kendra Kolling, who is indeed a farmer's wife, she has mastered the art of selecting fresh produce from Sonoma County.
Her close ties with local organic farmers guarantee access to the finest ingredients and a wide range of seasonal delights. Don't forget to try their refreshing juice spitzer for a complete dining experience.
3. Patisserie Angelica
If you enjoy sweets, you must try Patisserie Angelica. This French-style award-winning bakery is renowned for its superb creations.
The chocolate cupcake with raspberry jam and buttercream frosting is moist, rich, sweet, and super chocolatey. The bakery also offers custom cakes with curated ingredients like single-origin chocolates and natural food colors.
This bakery is known for its amazing pastries, cakes, and other desserts.
4. Fern Bar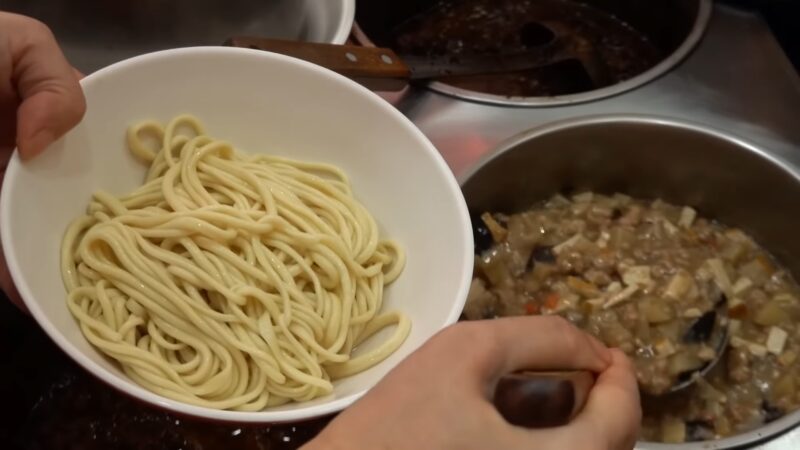 Fern Bar is a vibrant, plant-filled eatery that focuses on bar-centric delights. The small yet delightful menu boasts hand-pulled noodles and trout dishes that showcase the chefs' culinary expertise.
The hand-pulled noodles offer a perfect blend of chewiness and flavor, harmonizing with savory sauces and aromatic spices. The trout dishes highlight the fish's natural richness and delicate texture, prepared with creative twists that elevate the dining experience.
Beyond the delectable cuisine, Fern Bar takes pride in its handcrafted cocktails and thoughtfully curated libations, complementing the flavors of the dishes. The inviting ambiance and exceptional culinary offerings make Fern Bar a memorable destination for drinks and dining.
5. Gravenstein Grill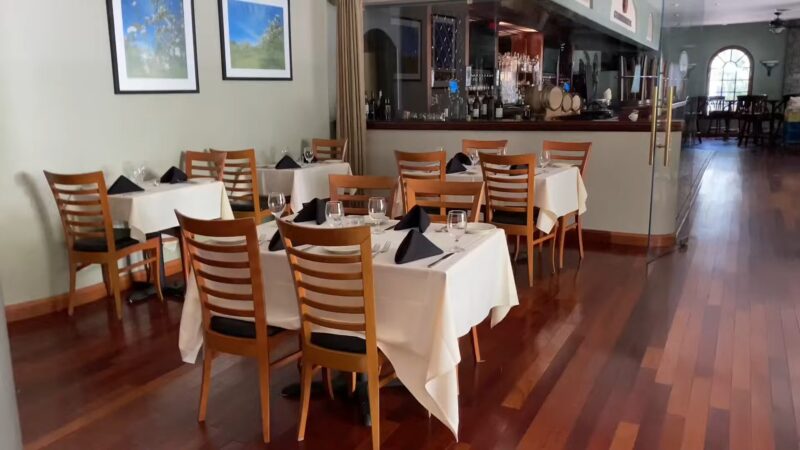 A leisurely afternoon or evening with friends in West Sonoma County is ideal at the beautiful yet simple Gravenstein Grill. The restaurant has a truly exquisite wine list that has been carefully chosen, filled with premium vintages from their neighbors in West Sonoma County, Napa County, and elsewhere.
Some of the things you must try include the Mini Rabbit Pie and Heirloom Tomato Salad. The eatery welcomes pets as well.
6. Spirit Works Distillery
Spirit Works Distillery is a top-tier craft distillery located among the many restaurants and shops at The Barlow. It is managed by the wife-and-husband duo, Ashby and Timo Marshall.
Their passion project was recognized as the Distillery of the Year by the American Distillery Institute in July 2020. The distillery's attractive tasting room reflects the care and attention they have put into the entire venture.
It features long wooden tasting bars, a library of bottles adorning the walls, and a large window that provides a view into the gleaming distillery, creating a welcoming atmosphere. The Marshalls have designed the experience to be both entertaining and educational, emphasizing transparency in their process.
7. Jam's Joy Bungalow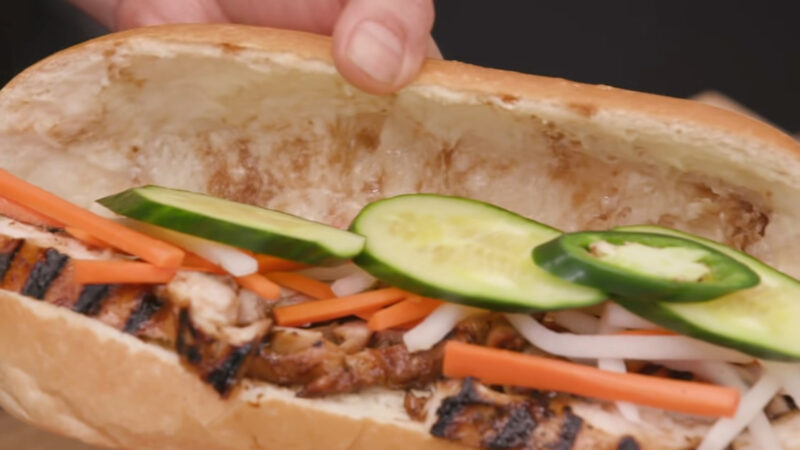 An innovative, neighborhood-based outdoor and take-out café called Jam's Joy Bungalow is located right in the center of town on the square. 'Nutty Nudes' noodles and the Banh Mi sandwich are two items you must try.
With an Italian touch, the sandwich is prepared with ground pork, rice, garlic, and an egg. In addition to soba noodles, avocado, and a pickled shiitake that contrasts the earthiness of the mushroom with a bright acid flavor, the noodles are paired with a savory curried peanut sauce and a fiery sambal.
8. Sushi Kosho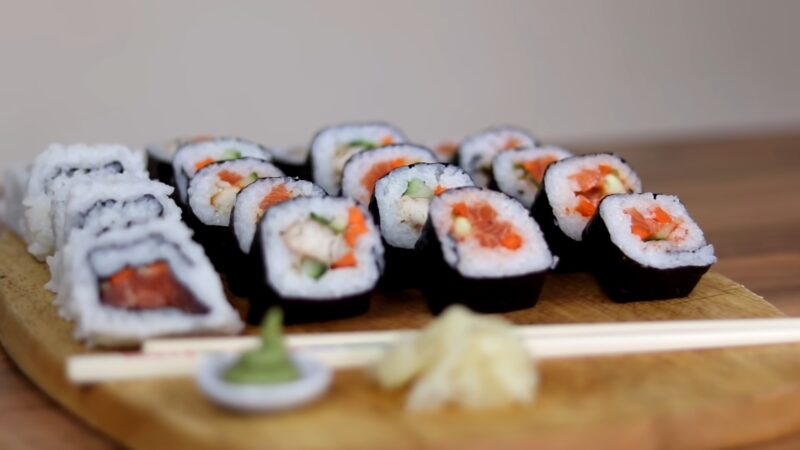 Sushi Kosho is a top-tier sushi restaurant that I personally adore. The sushi is beautifully prepared, and they offer a variety of fish that extends beyond traditional options.
Chef Jake Rand takes pride in the high quality and sustainability of their ingredients, which he sources through close relationships with local, national, and international suppliers.
9. Pack Jack Barbeque
Located right at the entrance of Sebastopol from the highway, "Pack Jack Barbeque" is a classic Texas-style barbecue spot that offers easy access. This authentic eatery specializes in serving delectable smoked lamb ribs and smoked beef spare ribs, bursting with tantalizing flavors and beautifully adorned with impressive smoke rings.
The texture and taste of the smoky brisket are toothsome. They serve it all with three types of barbeque sauce: a thick, rich classic sauce that's familiar; a thinner, somewhat mild one; and a peppery concoction that's also thinner in weight and is the one to choose for a kick.
10. Blue Ridge Kitchen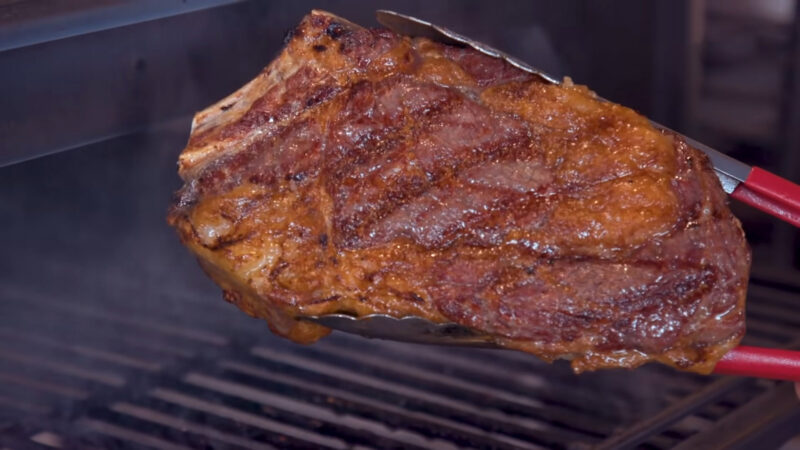 Blue Ridge Kitchen is a standout among Sebastopol restaurants, offering farm-fresh American cuisine with a Southern twist. The restaurant is helmed by Chef Matthew D'Ambrosi, a culinary wizard who excels in creating colorful and flavorful dishes.
Using Sonoma County produce as his canvas, he is an innovative chef who enjoys creating and executing unique menus. Located in a prime spot in The Barlow, Blue Ridge Kitchen features a spacious front patio with a lively atmosphere, making it the perfect spot for a Northern California afternoon.
Every dish is elevated and served with a level of beauty, care, and quality that will have you returning time and again. The restaurant has its own smoker and dry ages all of its meats in-house.
Their dry-aging room features a large window where patrons can observe the meats and the process in action.
Last Words
Sebastopol's diverse restaurants offer unique dining experiences that reflect the city's culinary diversity. Whether you're a local or a visitor, these memorable establishments, from Blue Ridge Kitchen's farm-fresh American cuisine to Sushi Kosho's tantalizing sushi, promise to leave a lasting impression.
Embrace Sebastopol's passion for quality, creativity, and locally-sourced ingredients, and indulge in an unforgettable culinary journey. The next time you visit, be sure to explore these must-try restaurants and savor the finest flavors the city has to offer.